On Joomag's Newsstand, you can subscribe to publications. In the case of paid publications, you have the following two options:
Purchase the whole collection

Buy the specific publication of the collection
Important: Not all the subscription options allow buying a specific publication. So, based on the type of subscription that the publisher set this option may be inactive.
Use the following guideline to buy a particular publication of the collection:
1. On the Newsstand, click the publication you want to subscribe to.
2. Click Purchase to buy only the selected publication.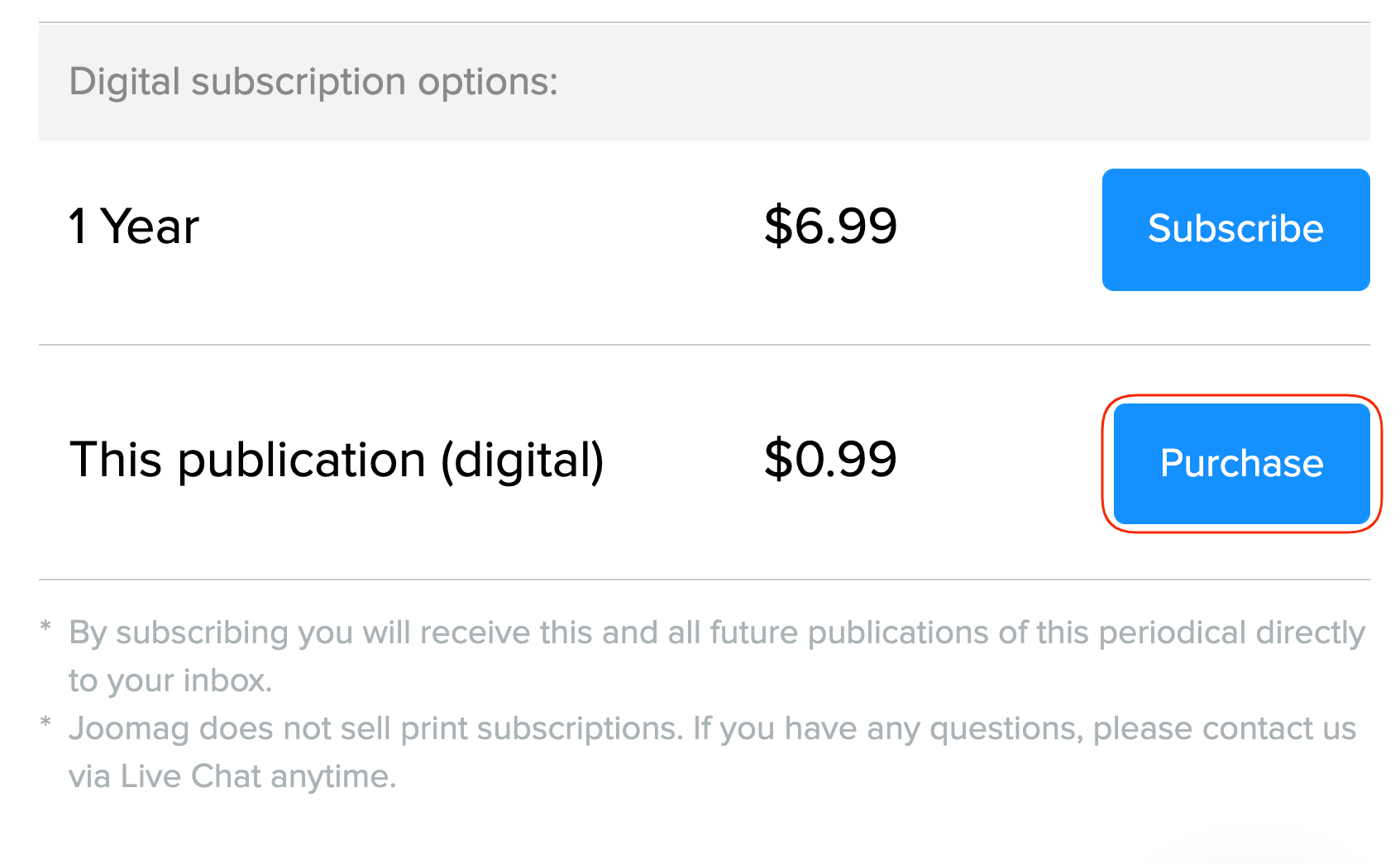 Tip: You may also subscribe from the publication's preview page. Open the publication, click the Subscribe button on the left sidebar, and then select Only this publication option.
3. If you are have already signed in, you are redirected to the checkout page. If you are not, then, to the sign-up page where you need to create an account or sign in to an existing one and, only after that, proceed with the payment.
At the checkout page, select one of the following payment options:
Credit or debit card

PayPal
Enter all the required information into the corresponding fields and submit the payment.
After the payment, you'll find the publication in the My Library section of your account.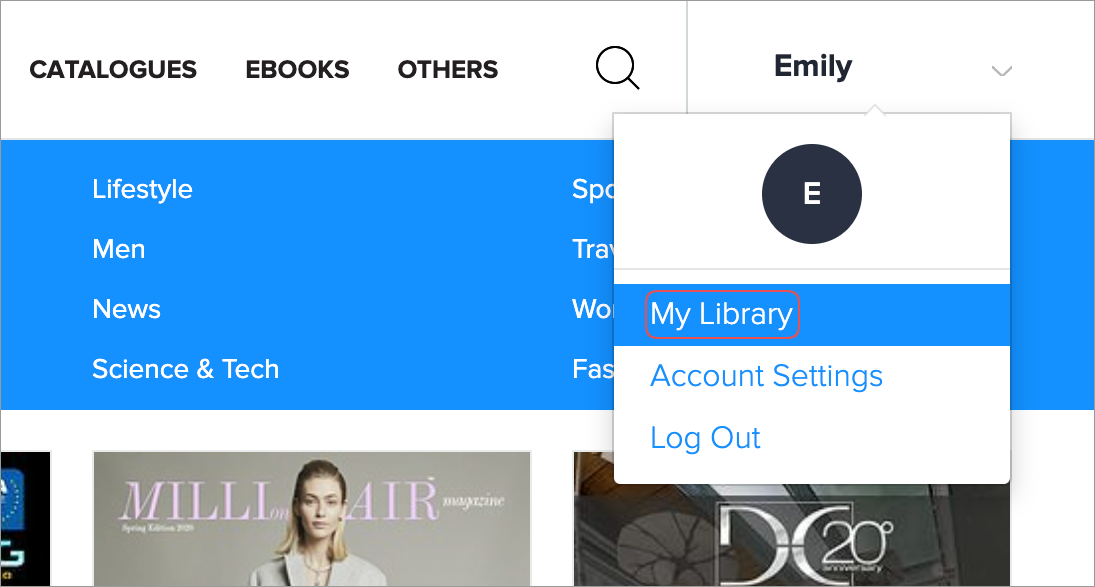 Did this answer your question?