Buy a specific issue of the publication on the Joomag Android app
To buy a specific issue of the publication in Joomag Android app, follow these steps:
1. Navigate to the publication itself and tap the Subscribe button.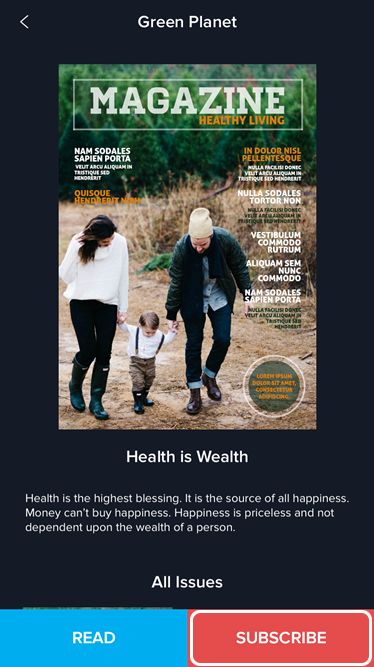 2. Choose the Single Issue option and tap the PURCHASE button.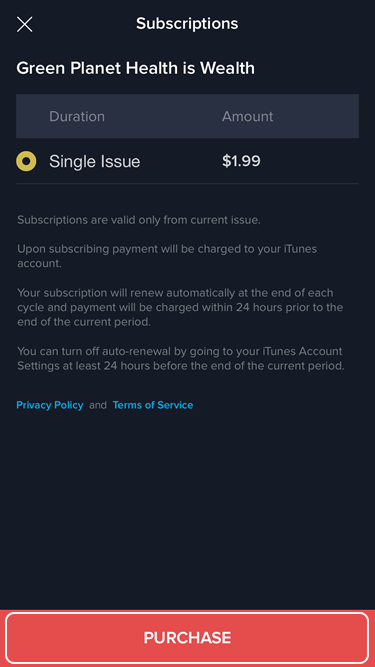 Important: You'll need to sign in to your Joomag account or sign up in case you haven't created an account yet.
3. Sign in to your Google Play account to confirm the purchase.
Once the payment is made, you'll find the publication in My Library.
Did this answer your question?