Android Branded Application
Authorize an additional user to manage your account on Google Play Console
Authorize an additional user to manage your account on Google Play Console Alla Poghosyan
Congrats on purchasing a branded mobile application! The branded application should be developed and published from your own Apple and/or Google developer account. To perform the actions you'll need to allow Joomag developers to access your account.
Heres how you can grant access to an additional user on Google Play Console.
1. Go to Google Play console and log in to your developer account.
2. Go to the Settings from the left sidebar.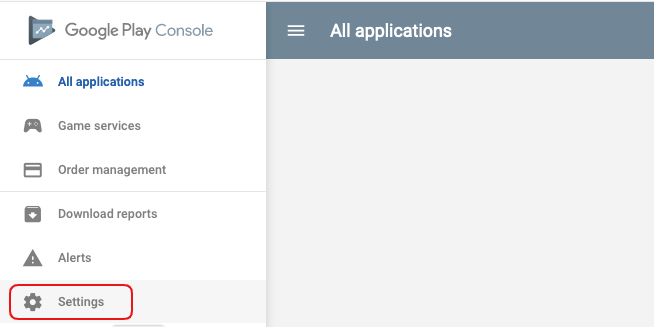 3. Proceed to Users & permissions.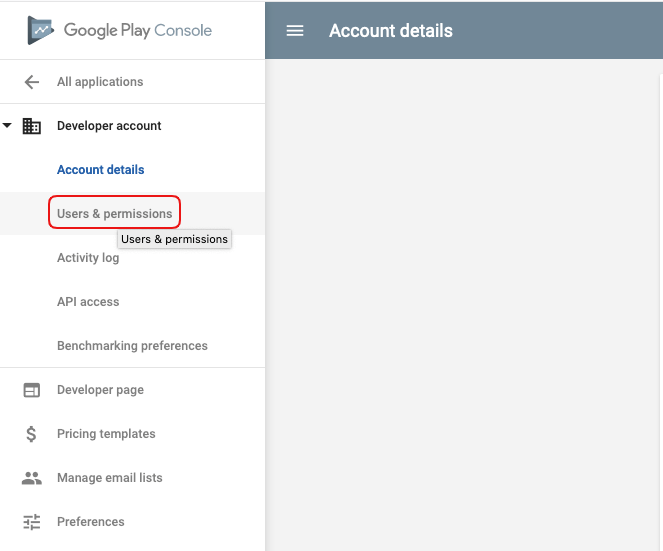 4. Here you'll see the users who already have access to your Google Play Console. Click the Invite new user button on the right upper corner.

5. Insert the email of the person/company you wish to grant access to. In this case, it's apps@joomag.com.
6. Specify the role of the person/company you're granting access to. In case of Joomag, you'll need to choose the Release Manager and the boxes will be checked automatically.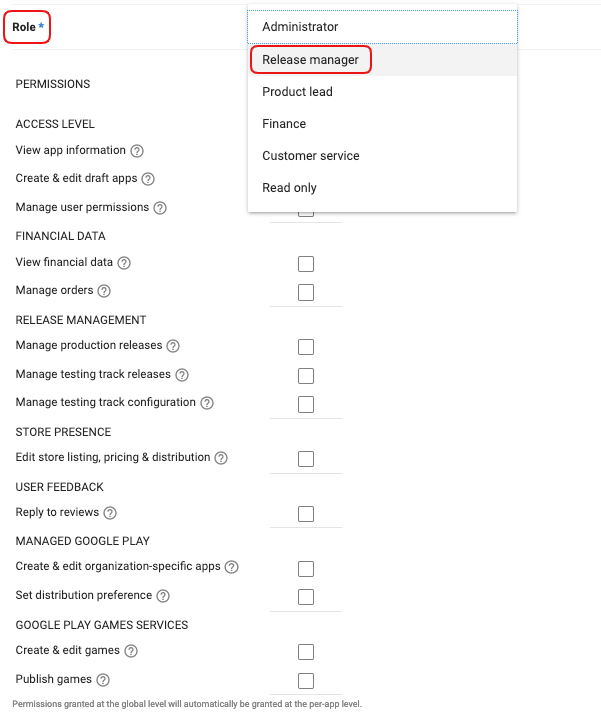 7. Click the Send Invitation button and you're done!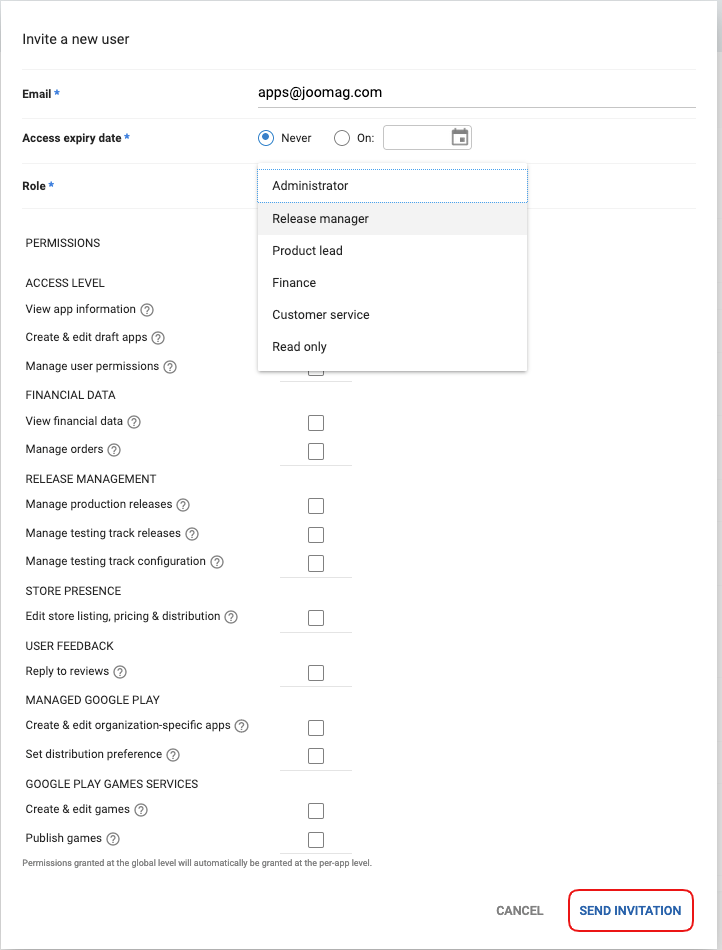 Did this answer your question?