Congrats on purchasing a branded mobile application! The branded application should be developed and published from your own Apple and/or Google developer account. To perform the actions you'll need to allow Joomag developers to access your account.
Here's how to grant access to an additional user on Apple Console.
1. Go to App Store Connect and log in using your Apple ID.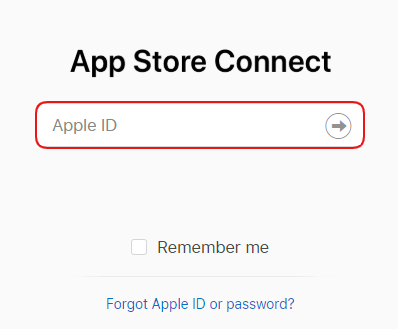 2. From your Dashboard go to the Users and Access section.

3. Here, you'll see the users with already granted access. Click the + button to add a new user.

4. Insert the information about the person/company you're granting access to. For Joomag, make sure to write down the following:
Here's how it will look:

5. Define the role of the person/company you're granting access to. In case of Joomag, you'll need to choose Admin.

6. You may as well specify for which apps you're granting the access.
7. When finished click the Invite button, and you're done.
Warning: In case you have registered as an Individual, you'll also need to send your Apple Developer account's credentials to support@joomag.com.
Did this answer your question?