Add background music to the publication page
You must be in the editing mode to be able to add background music to the publication page. When you are in the editor follow the steps below to add background music.
1. Click the Sound ♫ icon on the left toolbar.
2. On the opened page, click Upload.
Note: If you have a previously uploaded sound file, it is saved in your library. You can select the file from there.
3. Select the required file from your device.
4. Check the Autoplay checkbox if you want the sound to automatically start when the user opens the page, and then click the Add to page button.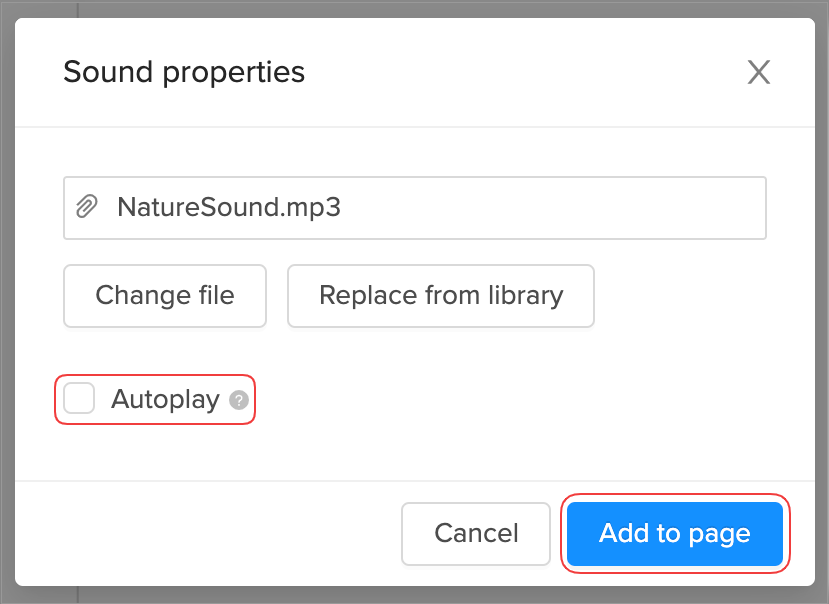 Note: You can always change the Element settings. For more information, see Customize the properties of an element.
5. Make sure to save the page, and you are done!
Did this answer your question?