With the introduction of new Joomag plans, publishers can now measure the number of Active people. These are all the unique readers who've opened your publication in the past 30 days.
A unique reader is counted from a single/unique IP address.
To see the number of Active people follow these steps:
Open the Account Settings on the left sidebar

Navigate to the Billing Section

Here you'll see your current plan and the features included
Here, 1000 is the number of available Active people, whereas 1 is the used quantity.


What happens when I run out of Active people?
You'll know you've exceeded the limit when you log into your Joomag account and see the following pop-up. Click Check your plan details button and you'll be redirected to the Billing Page.

When the number of Active People has reached its limit, you'll need to purchase an additional smaller pack of Active people, which is Active People add-on pack.

If you exceed your limit by more people than what is included in one add-on pack, the additional charge will include multiple add-on packs.

Note: This charge is assessed month-by-month, based on your billing cycle.

To purchase a proper quantity of Active people use the button Contact Success Team, and we'll help you choose a pack suitable just for your needs.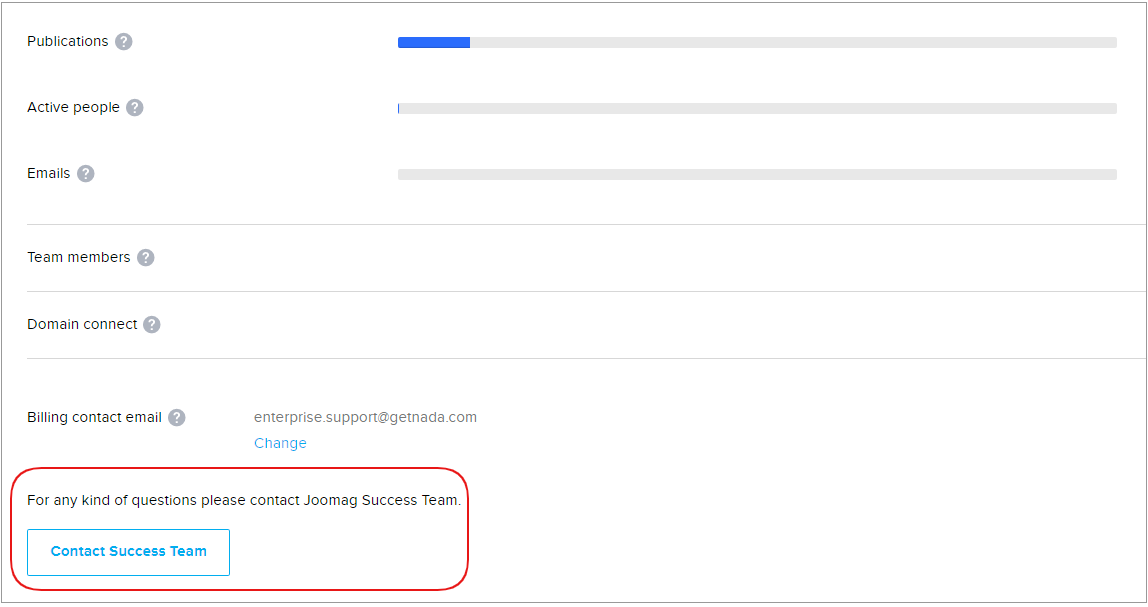 Now you know who Active people are and how to deal with them. Let your Joomag account grow along with your business!
Did this answer your question?