Have you already created a collection? If yes, it's high time to set up subscriptions and share it with your readers.
Important: To let your readers subscribe to your collection and receive upcoming publications, you need to make them Live first.
You can set a free subscription for your collection in the following way:
1. From the My Publications page open the collection you wish and click the Subscription tab from the Actions button.
2. Choose the Free Subscription and mention how often you will make Live your publications.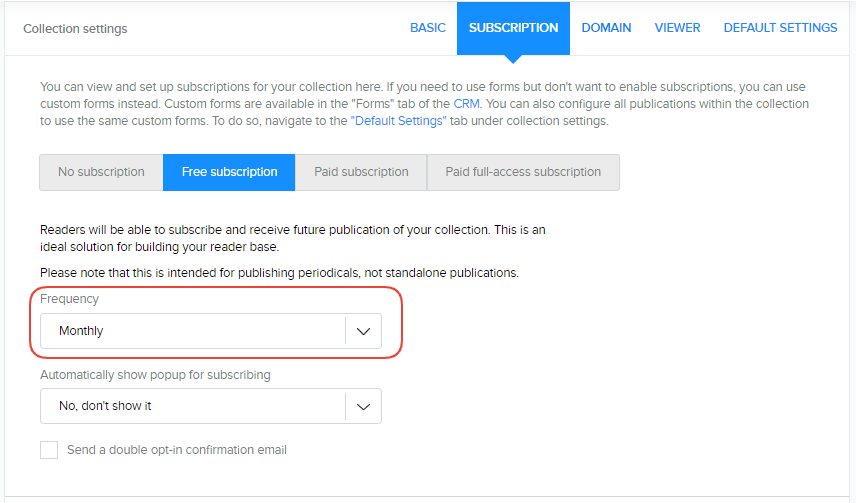 3. Once your readers open your publication a subscribe form may or may not pop up. Choose the subscribe popup option from the dropdown menu.
Note: When you make Live your publication the popup of the Free Subscription will be shown by default.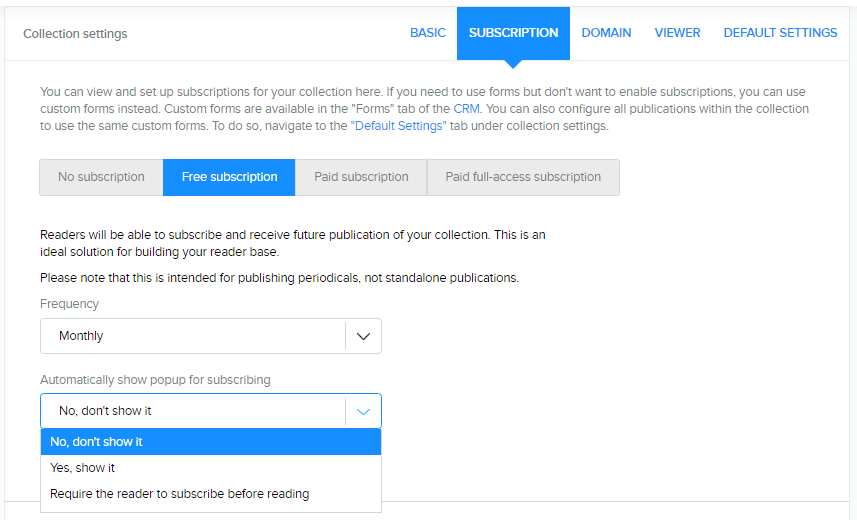 No, don't show it: Choose this option if you don't want a subscribe form to appear once your readers open your publication. As a result, your readers will have access to the publication and they will subscribe if they want to by clicking the Subscribe button. After subscribing they will receive all the future issues of this publication.

Yes, show it: Choose this option if you want to show a subscribe popup. Your readers have the option to close the popup if they don't want to subscribe to your publication.

Require the reader to subscribe before reading: Choose this option if you've decided to make the subscription mandatory. In this case, the readers will not have other option but to subscribe before reading.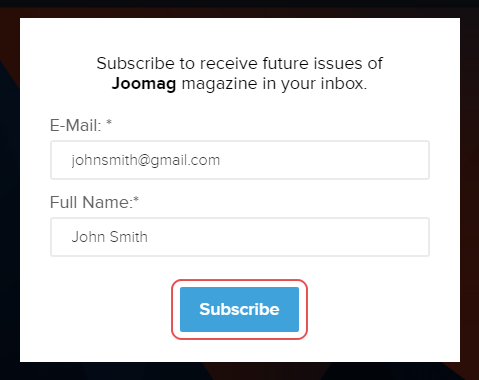 4. Check the Send a double opt-in confirmation email box if you wish to activate the reader's subscription after the confirmation. The reader will receive an email and will need to confirm the subscription by clicking the link. They will be added to your list of subscribers after. If they skip this step, they won't be added to your list.
Note: The double opt- in option is available starting from Grow plan.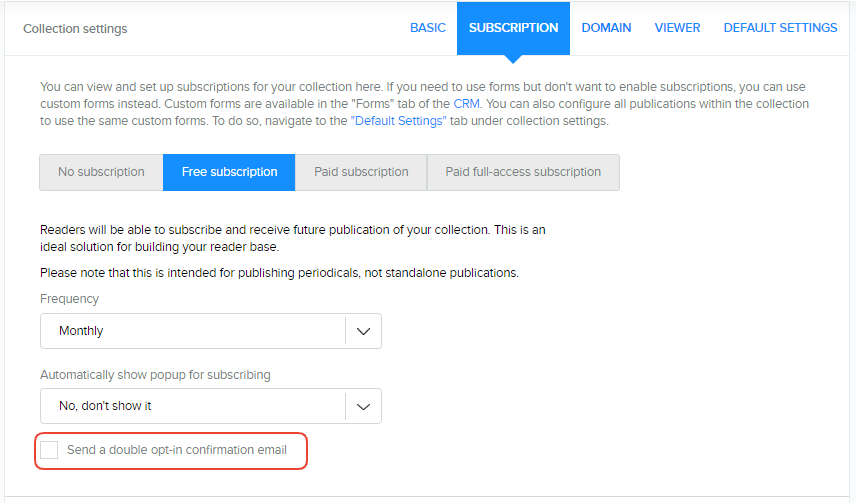 5. Scroll down and customize the abovementioned subscribe form and click Save and Close.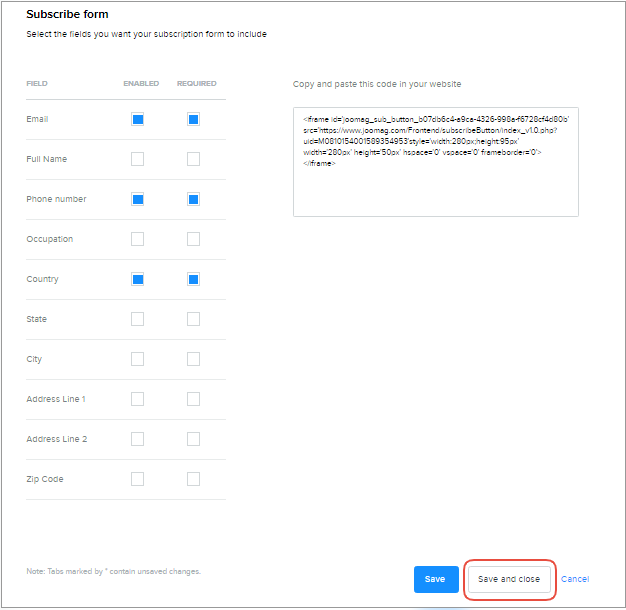 That's it, now the Free Subscription is set!
Did this answer your question?