Access Sharing Automation
With the help of Access sharing automation, you can automate the process of access granting to the publications of this collection for chosen contacts.
From the My Publications page open the collection you wish and click the Default Settings button from the Actions tab.

Scroll down the Access Sharing Automation section and activate the Automatic Access Granting.

Fill in or choose the name of the previously created list(s) or contact(s) from the dropdown menu.

Check the box Automatically notify contact(s) via email if you want to notify your readers.

Click Save and close when you are done.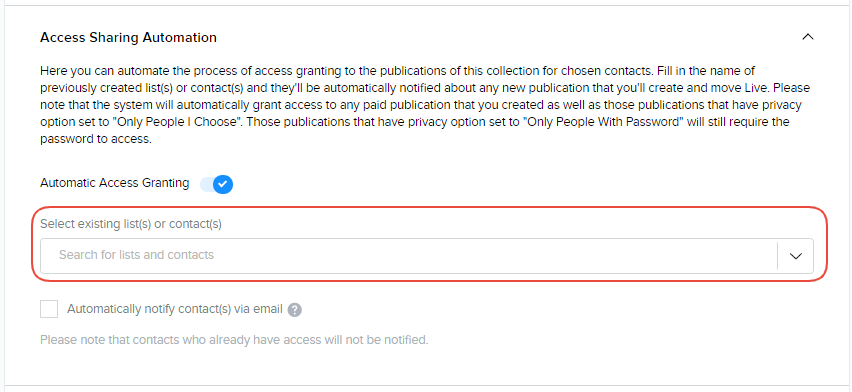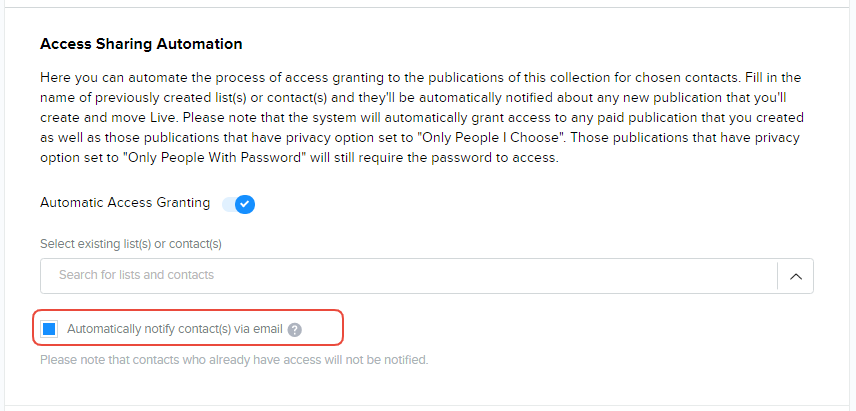 That's it! Now you know how to automate providing access to private content to specific audiences.
Did this answer your question?