About lists
The Lists section provides us with an easier way to see and manage our lists of contacts. You can create and edit the contact list, add and remove contacts from an existing list as well as delete a contact list.
If you wonder where to find your contact lists, follow these steps:
1. Go to the CRM section from the left sidebar.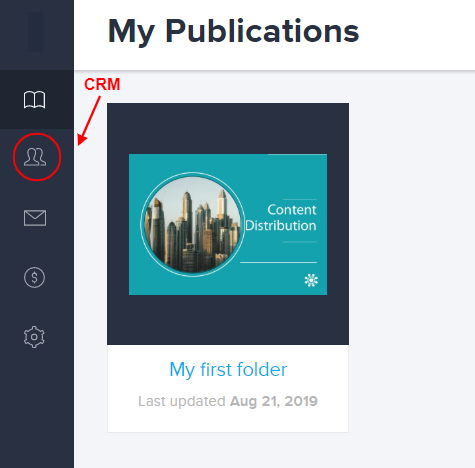 2. Find the Lists under the Filters.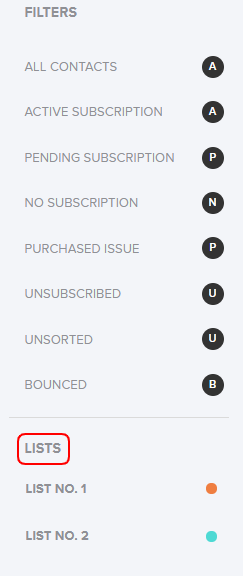 To have more organized list view, you can hide/show some lists this way:
Hold the pointer over the bubble next to the list's name that you want to hide, and then click Do not Display.

Show hidden button appears at the top of the list. Click on it to see the hidden list(s) at the bottom.

To bring the hidden lists back, click on the bubble next to the list's name and then click Display
There you go, make sure to use lists to their fullest and enjoy your CRM experience on Joomag.
Did this answer your question?